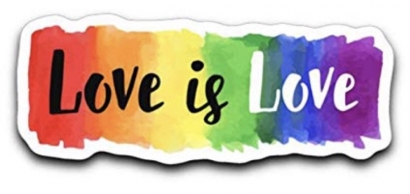 On May 6, 2012, Vice President Joe BIden publicly stood up in support of legalizing same-sex marriage. This was a watershed moment, and it was a courageous action regarding an issue that did not have widespread support at the time. In fact, Joe being an ardent proponent of love being love led to President Obama repealing the DOMA policy, & deciding to openly support same-sex marriage. As a result of Joe's advocacy, he will be endorsed today by the Human Rights Campaign--@HRC--as a way...
Hello! We're so glad you're here! 10 Minutes A Day started as a group led by activists who felt (and still believe) that if we all take just 10 minutes a day to improve the world around us, we can do a lot of good. In 2017, we tested this theory with a project to order and distribute emergency contraception (also called "Plan B") to women in need in states that were most likely to be at risk of losing this fundamental form of healthcare. We successfully raised money and provided emergency...
Follow Blog Via Email
Enter your email address to follow this blog and receive notifications of new posts by email.
Categories
Dates